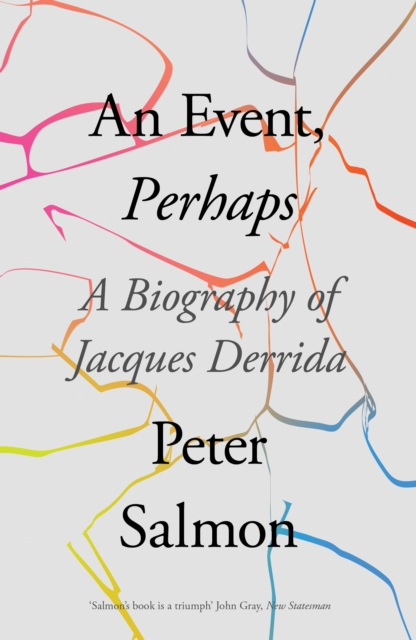 An Event, Perhaps : A Biography of Jacques Derrida
Salmon, Peter
More by this author...
£16.99
Out of stock
Please contact the shop to check availability
Who was Jacques Derrida, and why does he have such a towering, and foreboding reputation across modern philosophy? For some he is the source of the crisis of alternative facts. For far right terrorist Anders Brievik, 'Derridian deconstruction' was the cause for the end of truth. In 1992, 18 philosophers wrote an open letter to the Times to complain when he was awarded an honorary degree by Cambridge University. For others, he is a film star thinker who covered every possible subject from literature, politics, and language.
Born in Algiers, the young Jackie, named after a character in a Chaplin movie, only to change to Jacques once he moved to Paris, was always an outsider. Here, despite an obvious genius, he found it difficult to find himself. However, in 1967, he changed the whole course of philosophy in one go- with the development of the ideas of deconstruction. Immediately, his reputation as a complex and confounding thinker was established. Feted by some, abhorred by others, Derrida's influence across late 20th century thought is unquestionable.
And here Peter Salmon introduces the key concepts, showing that, despite the impression of being eclectic, Derrida was a writer who spent his life on a series of interlinked themes- ethics, friendship, language. Accessible, provocative and beautifully written, An Event, Perhaps introduces to a new readership the life and thinking of a philosopher whose influence over the 21st century is likely to be as important as it was on the previous century.