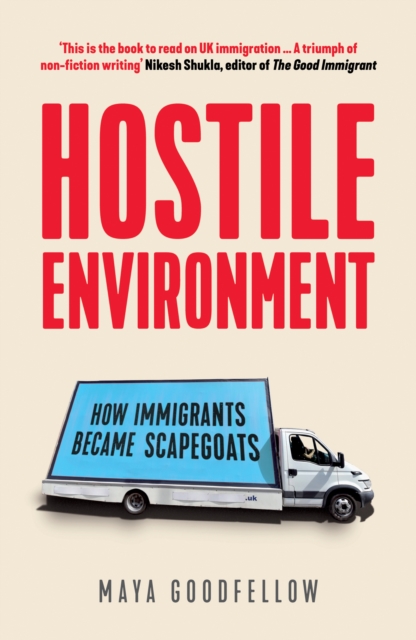 Hostile Environment : How Immigrants Became Scapegoats
Goodfellow, Maya
More by this author...
£9.99
Paperback
Anti-Racism, Decolonisation & Post-Colonial Thought
How migrants became the scapegoats of contemporary mainstream politics.
While refugees risked their lives crossing the Mediterranean, the UK government introduced immigration policy after immigration policy aimed at creating what it proudly called a 'hostile environment'. Alongside this, the British people voted to leave the EU while politicians from all parties unashamedly blamed immigrants for all the country's ills. Study after study has confirmed that immigration has not damaged the UK's economy, nor put a strain on its public services, yet concerns about immigration continue to be deemed "legitimate" across the political spectrum, with few exceptions.
How did we get here? Maya Goodfellow offers a compelling answer. Through interviews with policy experts, politicians, immigration lawyers, and migrants themselves, Goodfellow exposes the dark underbelly of contemporary immigration policies and the damage done by our obsession with borders. A nuanced analysis of the UK's immigration policy from the 1960s onwards, Legitimate Concerns links the rhetoric and policies of the recent Labour, Conservative, and Coalition Governments to the UK's colonial past and its imperialist present. Critical of the approach mainstream political parties have taken, Goodfellow shows that distinct forms of racism and dehumanisation have directly resulted from inhumane immigration policies and reminds us of the human cost of anti-immigration politics.