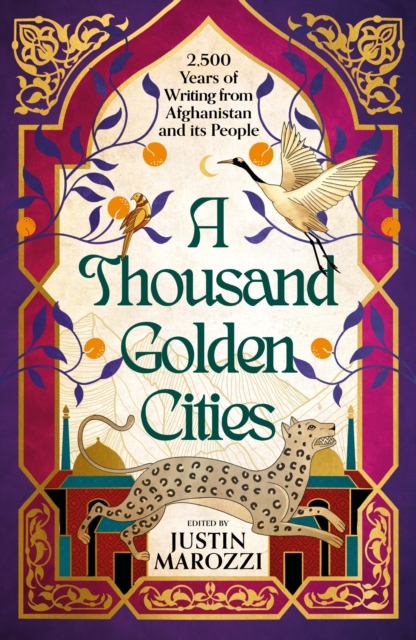 A Thousand Golden Cities: 2,500 Years of Writing from Afghanistan and its People
Marozzi, Justin
More by this author...
£30.00
In the Western mind, Afghanistan has come to mean many things in recent decades, most of them bad. Partly thanks to the relentless media coverage of the "War on Terror", it has become synonymous above all with war and terrorism - from the Taliban to Al Qaeda and the so-called Islamic State - crushing levels of poverty and immiseration. In ways which would have been familiar to both Herodotus in the fourth century BC and Ibn Khaldun in the fourteenth AD, it has also come to represent the latest testing ground for imperial hubris and overexpansion, another tomb in the "graveyard of empires".
This is an extraordinarily reductive and one-dimensional portrait of a nation. Afghanistan is, and always has been, vastly more interesting than that. Its long and tumultuous history at the centre of the world, at the heart of cultural exchanges between East and West, encompasses high culture, low politics, domestic dynasties, international adventures, Great Power rivalry and a completely compelling vein of skulduggery.This anthology will celebrate this rich, engrossing heritage with a captivating blend of history and geography, religion and culture, politics and poetry, drama and memoir, home-grown fiction and the self-serving literature of invaders. It will celebrate Afghan voices as much as those of foreigners who, for better or worse, have been bewitched by this staggeringly beautiful mountain kingdom.