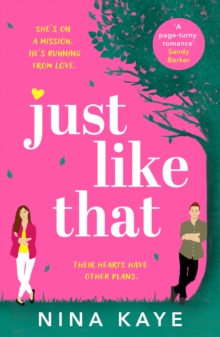 Is fur-ever on the cards for these enemies-at-first-sight?Jess is smashing her Edinburgh events management job right now. Her boss is talking about a promotion, her clients love her and other companies want her. But all of that comes to an abrupt halt when her brother has a sudden stroke.
Jess doesn't think twice about stepping in as his carer, but her boss is not so understanding. Demoted to managing low-end events, Jess is less than thrilled to be assigned to a small animal park in need of raising funds. She's even less happy when she clashes with arrogant head keeper, Nick.
He's frustrated with her squeamishness; she thinks he's a lech. Nick wants a baggage-free life; Jess has so much drama going on, even the Kardashians can't keep up. But maybe saving the animals of East Lothian Wildlife Park will help these op-paw-sites find some common ground...