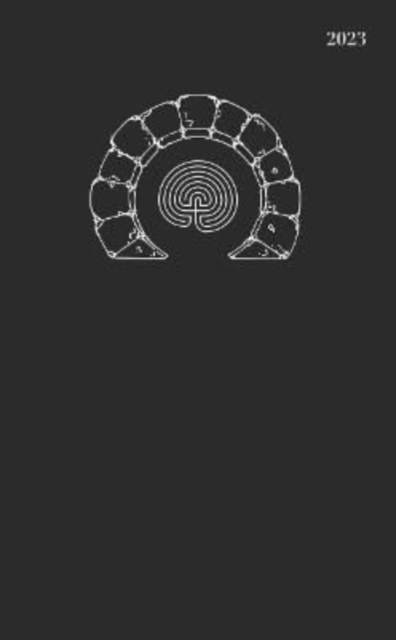 The Ignota Diary is a tool for discovery in the practice of everyday life. This beautifully designed diary and week-to-view planner is filled with historically significant magical and sacred dates from around the world. Drawn from events such as the Buddhas birthday, esoteric festivals and artistic and occult history, the diary touches on the lives of characters such as Ursula K. Le Guin, Ithell Colquhoun, Zora Neale Hurston, Carl Jung, Simone Weil, Leonora Carrington, Maya Deren, Aleister Crowley, George Bataille, Timothy Leary, Hilma af Klint, Saint Hildegard of Bingen, William Blake, W.B. Yeats and Octavia Butler.
The diary provides full astrological navigation for 2023 with an overview of the year, a birth chart template and guides to moon magic, houses, planets and symbols. Key transits, retrogrades and lunar phases, noted throughout the planner, allow you to organise your life in alignment with the astrological weather, visible at a glance. A global map showing sacred sites provides inspiration for transformative pilgrimages.Rituals by artist Himali Singh Soin and writer Pam Grossman, and tarot spreads by poet CAConrad and tarotist Susan T. Chang, offer guidance and space for reflection throughout the year.
Additional sources of inspiration include sonic meditations by Pauline Oliveros, guides to dreamwork by Jennifer Dumpert, fermentation by Jenna Sutela, mushrooms by Ellen Percival, spellcraft by Ayesha Tan-Jones, and Soji cleaning by Zen monk Shoukei Matsumoto, author of the bestseller A Monks Guide to a Clean House and Mind. To support a holistic approach to health and wellbeing, an appendix contains guides to healing herbs, acupressure, Ayurveda, kriya yoga and daily practice.