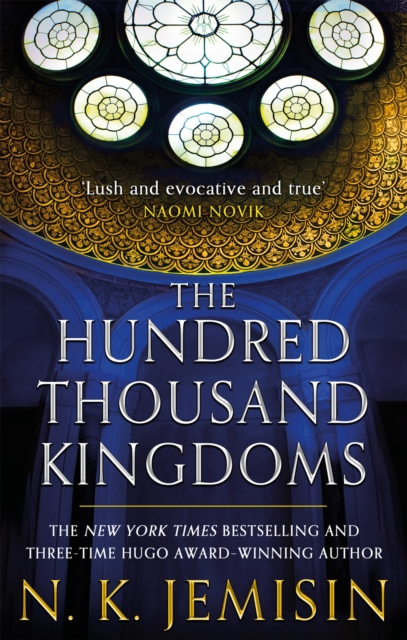 The Hundred Thousand Kingdoms : Book 1 of the Inheritance Trilogy
Jemisin, N. K.
More by this author...
£9.99
Sci-Fi, Fantasy & Horror
Writers of colour
Yeine Darr is an outcast from the barbarian north. But when her mother dies under mysterious circumstances, she is summoned to the majestic city of Sky - a palace above the clouds where gods' and mortals' lives are intertwined. There, to her shock, Yeine is named one of the potential heirs to the king. But the throne of the Hundred Thousand Kingdoms is not easily won, and Yeine is thrust into a vicious power struggle with a pair of cousins she never knew she had. As she fights for her life, she draws ever closer to the secrets of her mother's death and her family's bloody history.
But it's not just mortals who have secrets worth hiding and Yeine will learn how perilous the world can be when love and hate - and gods and mortals - are bound inseparably. The Inheritance Trilogy begins with The Hundred Thousand Kingdoms, continues in The Broken Kingdoms and concludes in The Kingdom of Gods.
The debut novel from the double Hugo Award-winning N. K. Jemisin, author of The Fifth Season ***WINNER of the Locus Award for Best First Novel*** ***WINNER of the RT Reviewer's Choice Award*** ***Shortlisted for the Tiptree, the Crawford, the Nebula, the Hugo, the World Fantasy, the David Gemmell and the Goodreads Readers' Choice Awards*** Y