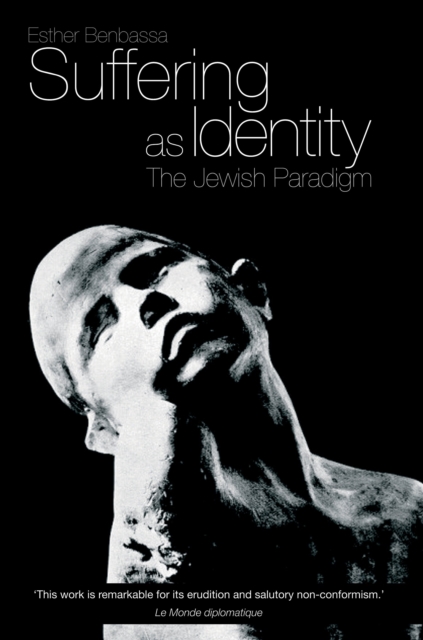 Suffering as Identity : The Jewish Paradigm
Benbassa, Esther, Goshgarian, G. M.
£14.99
Reaching from biblical times to the present day, Esther Benbassa's prize-winning exploration of Jewish identity is both epic and comprehensive. She shows how in the Jewish world the representation and ritualization of suffering has shaped the history of both the people and the religion. Benbassa argues that the nineteenth century gave rise to a Jewish 'lachrymose' historiography, and that Jewish history was increasingly seen to be a 'valley of tears' - a development that has become even more dominant since the Holocaust. The treatment of the Holocaust in the State of Israel now has the form of a civil religion. In principle within reach of everyone, the 'duty of memory' and the uniqueness of the genocide have mitigated for many Jews the loss of other traditions. Every time Israel perceives a threat to its existence, the memory of the Holocaust is invoked - which ensures that suffering continues to be a central part of Jewish identity, and also positions the State of Israel as a redemptive force.