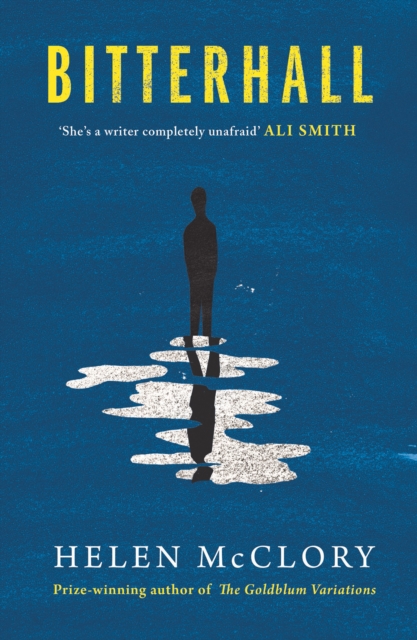 Scroll down to watch our launch of Bitterhall from April 1st! Helen McClory is a favourite of our booksellers - and the venerated Ali Smith - and even  Margaret Atwood described her writing as 'Shiny dark liquorice mind candy: nothing quite like them'. We could NOT be more excited for her new novel Bitterhall!
Bitterhall is a story of obsession told between three unreliable narrators. Daniel, Orla and Tom share a flat and narrate the intersections of their lives, from future-world 3D printing technology to the history of the book, to a stolen nineteenth-century diary written by a dashing gentleman who may not be entirely dead. A Hallowe'en party leads to a series of entanglements, variously a longed-for sexual encounter clouded by madness, a betrayal, and a reality-destroying moment of possession.
Helen McClory is the author of two story collections, On the Edges of Vision (Queen's Ferry Press), a winner of the Saltire First Book of the Year award, and Mayhem & Death (404 Ink), as well as a novel, Flesh of the Peach (Freight, 2017). The Goldblum Variations – a collection of experimental micro-fictions – was published by 404 Ink, and Penguin in 2019. Her short stories have been listed for distinction in The Best of British Fantasy (2018), The Best of British and Irish Flash Fictions (2018/19), and nominated for the Pushcart prize. Helen is a part-time lecturer at the University of Glasgow and co-founder of writing retreat Write Toscana.