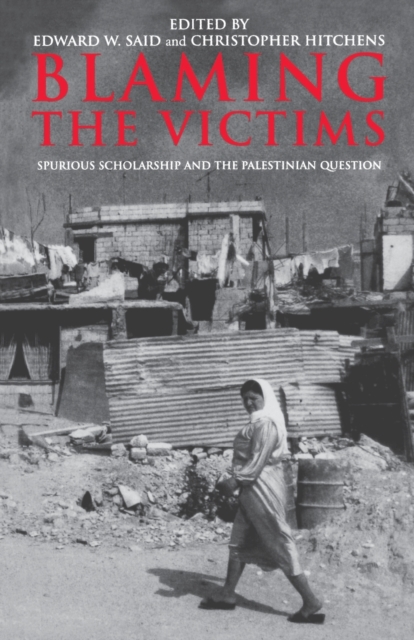 Blaming the Victims : Spurious Scholarship and the Palestinian Question
Said, Edward W., Hitchens, Christopher
More by this author...
£18.99
Usually 7-10 days for delivery
Blaming the Victims demonstrates with cold precision how the consistent denial of truth about the Palestinians by governments and the media in the West has led to the current impasse in Middle East politics. Controversial, forceful and above all honest it attempts to redress a sustained crime against historical truth in order to make a more rational political future in Palestine possible. With a new introduction by Edward Said and Christopher Hitchens and contributions by Norman G. Finkelstein, Peretz Kidron, Noam Chomsky, G.W. Bowerstock, Ibrahim Abu-Lughod, Rashid Khalidi, Janet L. Abu-Lughod, Muhammad Hallaj and Elia Zureik.