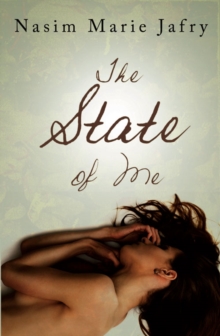 A beautifully written debut novel by an exciting new author. Curriculum Vitae Name: Helen Fleet Work Experience: Waitress; Serial volunteer Education: Four Highers: French (A), English (A), Maths (A), Chemistry (A), 1981; Ordinary Arts degree, MA, 1990; Certificate in Counselling Skills and Theory, 1992 Travel: France, Madeira, San Francisco, Rome, Greece. And London.
Relationships: Sex with three men: Hadi, Ivan and Fabio. I still love Ivan. Additional Information: I have a mini hi-fi and a pine bookcase, and an expensive leather briefcase (got it in the January sales after Fabio and I had finished) and a suit I haven't worn since my graduation. It's 1983 and 20-year-old university student Helen Fleet should be enjoying the best days of her life, but while all her friends go on to graduate and have careers in London, she is forced to return to her parents' home, bedridden with vile symptoms that doctors can't explain and often don't believe. She is eventually diagnosed with M.E., a cruel illness that she must learn to live with over the next decade. All of her relationships are tested - and changed - by her condition, but Helen's story is so much more than an account of her suffering.
At times sad and at times funny, the author skillfully leads the reader through the trials and tribulations of Helen's life, perfectly capturing her unusual experiences as a twenty-something woman living in 80s Scotland with a mystery illness. Based on the author's own experience of ME The State of Me explores the loneliness and chaos of one of the most misunderstood illnesses of our time, but also celebrates the importance of family, friendships, and sexual love. A stunning, eloquent and linguistically perfect debut novel.