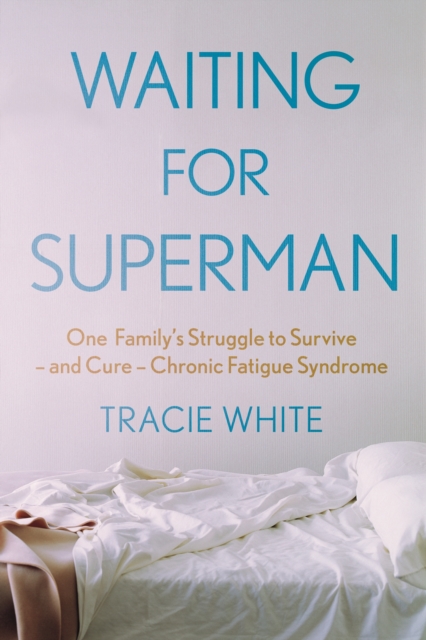 Waiting For Superman : One Family's Struggle to Survive - and Cure - Chronic Fatigue Syndrome
White, Tracie (Author)
More by this author...
£14.99
Health Politics & Disability Justice
15% of all book sales will go to the Open Medicine Foundation.
For the past six years, Whitney Dafoe has been confined to a bedroom in the back of his parents' home, unable to walk, eat or speak. His diagnosis? The mysterious disease myalgic encephalomyelitis or chronic fatigue syndrome (ME/CFS) which affects 20 million people around the world who largely suffer in silence because the condition is little known and much misunderstood. Waiting for Superman follows Whitney's father, groundbreaking geneticist Ron Davis, as he uncovers new possibilities for treatments and potentially a cure. At its heart, this book is about more than just cutting-edge research or a race to find an answer - it's about the lengths to which a parent will go to save their child's life.
For more information about M.E. / CFS in the UK, and to support research into this woefully underfunded area of medicine, please check out Invest In ME. ME Action Scotland are another great resource and advocacy group - look them up here!
*If you would like to read this book but can't afford it, please shout, we have a pay-it-forward pot funded by solidarity from other readers for exactly this purpose! Just email books@lighthousebookshop.com & ask for the book 'on Pay-it-forward'*
US Edition called The Puzzle Solver. Feb 2021. Chronic Illness.