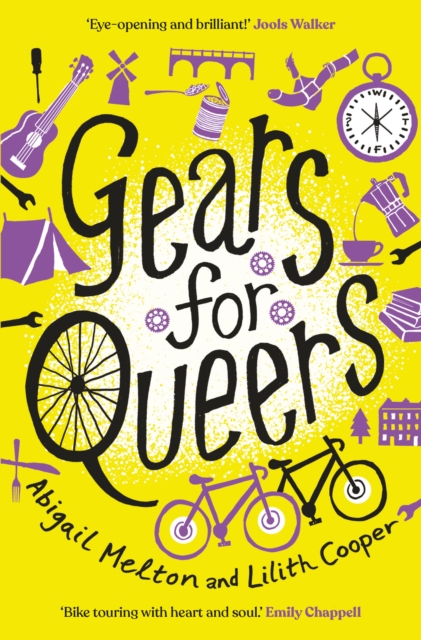 Keen to see some of Europe, partners Abi (she/her) and Lili (they/them) get on their bikes and start pedalling.
Along flat fens and up Swiss Alps, they will meet new friends and exorcise old demons as they push their bodies – and their relationship – to the limit.
Abigail and Lilith are a queer couple who are artists, community organisers and service industry workers. Lilith grew up cycling around their hometown of Cambridge and, when they met, transplanted Abigail's desire to walk the world onto two wheels. This is their first book – born out of a series of zines from their first tour.
Relatable, funny and inspirational.' Best LGBTQ+ Books 2020, The Independent
'Two refreshing voices in cycling. An essential read.' - Jools Walker
'Lili and Abi have opened up new space in the existing narratives of long-distance cycling. Their book will inspire many future journeys.' - Emily Chappell
'Abi and Lili's account shows how you can become part of a landscape on a bike, even when you aren't sure you fit.' -Sarah Strong
'Abi and Lili speak honestly and insightfully about mental illness, disability, fitness… This book made me laugh, broke my heart and most of all made me want to get back on my bike!' -Eris Young
Published 04/06/2020 in United Kingdom Paperback | 356 pages