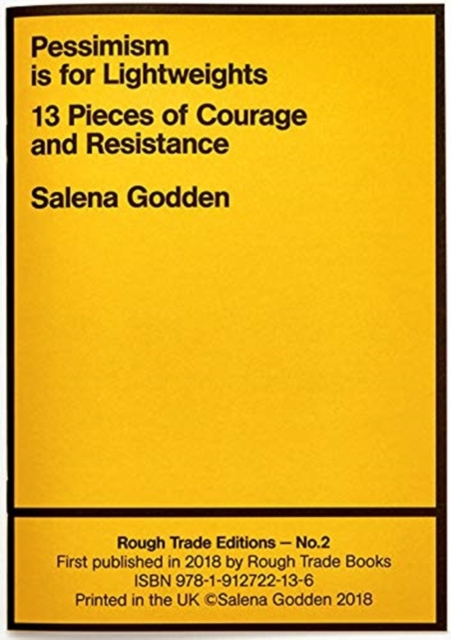 Pessimism is for Lightweights
Salena Godden
More by this author...
£7.99
Out of stock
Please contact the shop to check availability
A collection of 13 pieces of courage and resistance, these are poems written for, during and after attending protests and rallies. Poems written for the women's march, for women's empowerment and amplification, poems that salute people fighting for justice, poems on sexism and racism, class discrimination, period poverty and homelessness, asylum seekers, immigration and identity. This work reminds us that Courage is a Muscle, it also contains a letter from the spirit of Hope herself, because as the title suggests, Pessimism is for Lightweights.