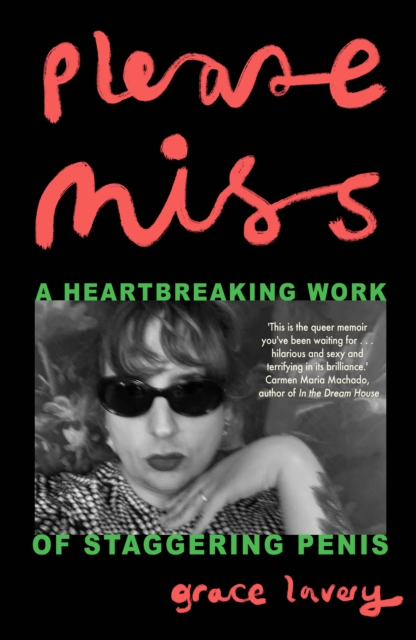 Please Miss : A Heartbreaking Work of Staggering Penis
Lavery, Grace
More by this author...
£14.99
OUT 10 Feb 2022
Grace Lavery is a reformed druggie, an unreformed omnisexual chaos Muppet and 100 per cent all-natural, synthetic-female-hormone monster.
A speculative memoir of gender transition and recovery from addiction, refracted through pop culture, queer theory, film, TV, literature and stand-up comedy, Please Miss is bold, genre-bending, ruthlessly, unapologetically smart, slyly tender and laugh-out-loud funny.
Unlike anything you've read before and with far more dick jokes than a transsexual should be able to pull off, Please Miss gives you what you came for, then slaps you in the face and orders you to come again. Are you ready?
'Grace's writing is laugh out loud funny, Please Miss refuses to be tied down by old tropes, and instead surprises us on every page.' --Travis Alabanza, author of Burgerz
'This is the queer memoir you've been waiting for; a dizzying mix of theory and pastiche, metafiction and memory . . . hilarious and sexy and terrifying in its brilliance. But don't worry – Lavery is an avalanche you'll be glad to be buried under.' --Carmen Maria Machado, author of In the Dream House
'Reframes the question of transition from the familiar journey from A to B, and replaces that journey with a can't-look-away performance of wit, language, irreverence, and delight so compelling that a reader forgets about destinations all together.' --Torrey Peters, author of Detransition, Baby
'Blessedly twisted . . . supremely intelligent, innovative, and important.' --Maggie Nelson, author of The Argonauts