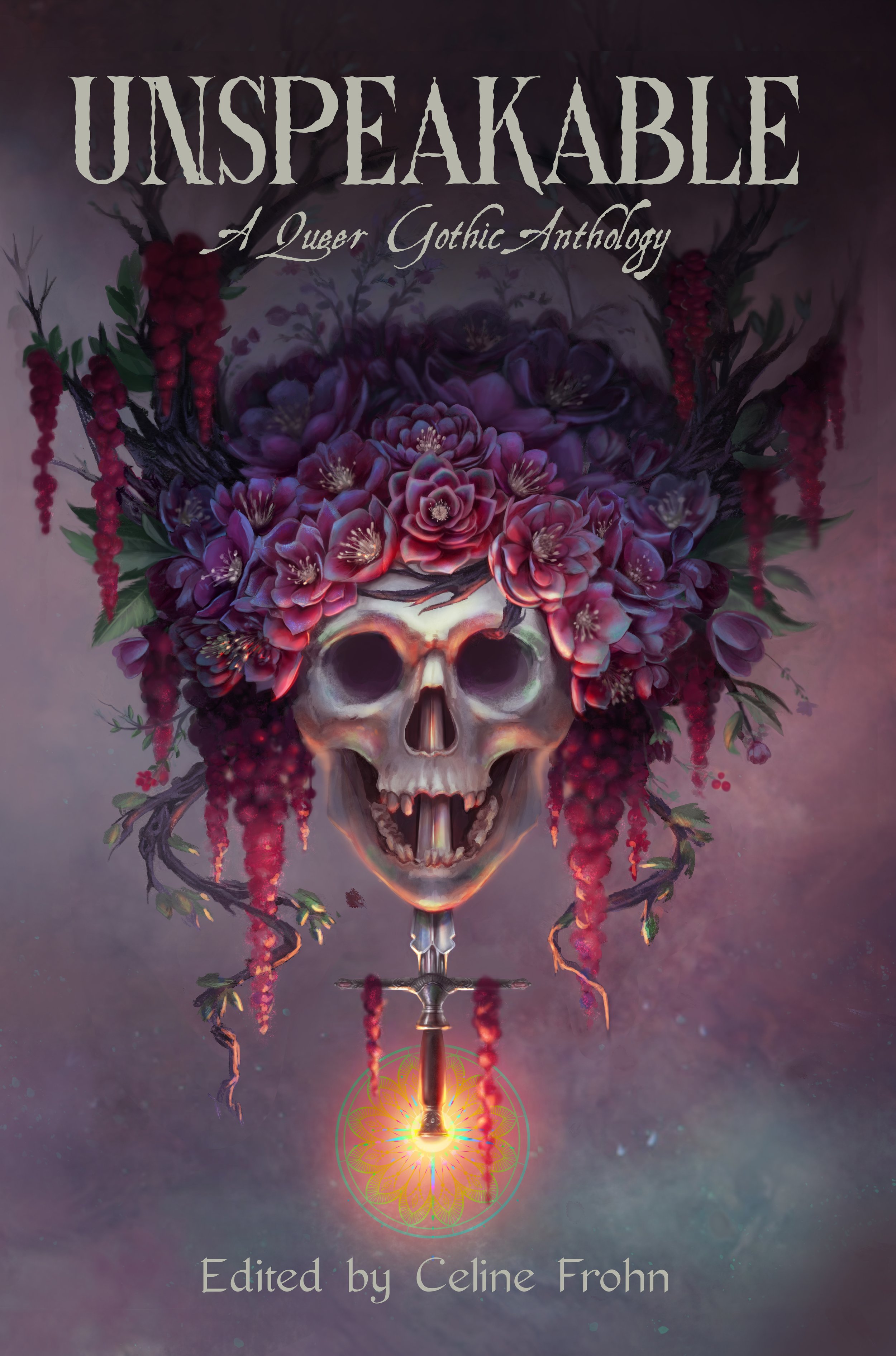 Unspeakable contains nineteen Gothic tales with uncanny twists and characters that creep under your skin. Its stories feature sapphic ghosts, terrifying creatures of the sea, and haunted houses concealing their own secrets. Whether you're looking for your non-binary knight in shining armour or a poly family to murder with, Unspeakable showcases the best contemporary Gothic queer short fiction.
Even dark tales deserve their time in the sun.
Contributors: Enmanuel Arjona, James Robin Burton, Ryann Fletcher, S. T. Gibson, Henry Glifort, Claire Hamilton Russell, Mason Hawthorne, Lindsay King-Miller, Ally Kölzow, Jenna MacDonald, Avery Kit Malone, Anna Moon, Jude Reid, E. Saxey, Eliza Temple, Sam Hirst, Heather Valentine, Katalina Watt, Katie Young.