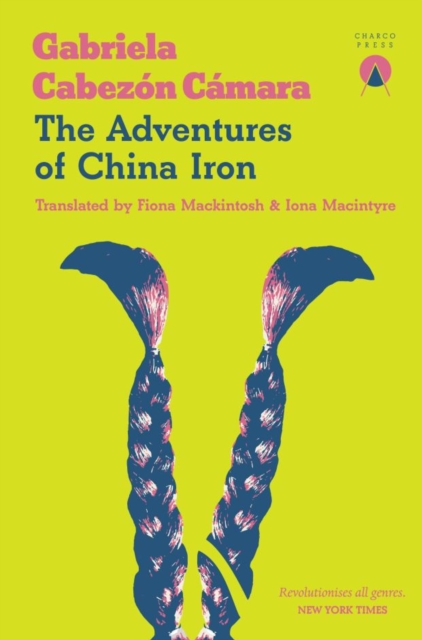 In a unique reformulation of history and literary tradition, Gabriela Cabezon Camara, with humour and sophistication, re-writes Martin Fierro from a feminist, LGBT, postcolonial point of view. She creates a hilarious novel that is nevertheless incisive in its criticism of the way societies come into being, and the way they venerate mythical heroes.
Review from Lavender:
A queer reimagining of a classic Argentinian gaucho tale, this book was all that I'd hoped it would be. China Iron, the abandoned wife of Martin Fierro, sets off on a journey with her new Scottish friend and soon-to-be lover Liz. The two embark on a journey to find Liz's future estancia, land she's purchased to start a brand new life on the plains, but the true journey belongs to China Iron. A young, naive orphan at the start, she discovers the beauty of her country and herself. Dressed as a young gaucho (a South American cowboy), she finds her strength, learns new languages, and discovers a life of freedom after the one that has been forced upon her. She discovers that her husband too had been living a lie.
The story is good, the sex scenes are better, and the big gay ending brought me so much joy. While I love South American literature and am quite familiar with gaucho stories, I don't think it's a prerequisite for enjoying this book. It's good, queer, cowboy fun.