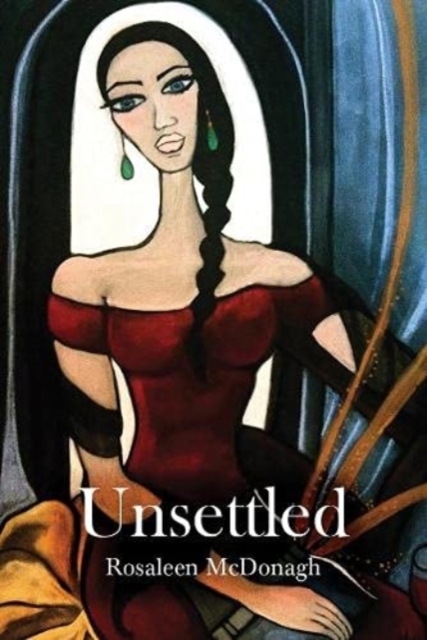 Unsettled
McDonagh, Rosaleen
More by this author...
£11.99
Anti-racism, decolonisation & post-colonial Thought
Feminism
Health Politics & Disability Justice
Women of note
Rosaleen McDonagh writes fearlessly about a diverse experience of being Irish, a disabled person, and a woman.
Unsettled explores racism, abuse, ableism, and resistance, as well as the bonds of community, family and friends. As an Irish Traveller writing from a feminist perspective, McDonagh's essays are rich and complex, raw and honest, and above all, uncompromising. These essays may make some readers uncomfortable as they will have to confront the prejudice and stereotypes many of us don't recognize in ourselves – and they may bring a sense of vindication to others as they may see their experience articulated, possibly for the first time.
"These essays are not by an inspirational person. These essays are not by a supercrip. These essays don't pathologise my Traveller ethnicity or my gender. There was no triumphant moment of overcoming the violence inflicted on me. Instead, the pieces embody a diverse experience of what it is to be Irish. There is no room for wanting to deny or overcome my impairment. There is no hiding my Traveller ethnicity. The opposite. This book finally allows me to take ownership of my fractured heart."
"Unsettled is an extraordinary book. Moving and eloquent, this collection is both the story of one woman's life and a work of profound literary activism" – Emilie Pine
"Beautifully written, this book beats back the darkness. It brings us all further on" – Anne Enright
Rosaleen McDonagh – originally from Sligo, she is the fourth eldest in a family of twenty children. She is a playwright, a frequent contributor to the Irish Times, and a member of Aosdána. Her plays include Walls and Windows, Contentious Spaces and Mainstream. Rosaleen holds a BA and Masters from TCD. She is a board member of Pavee Point Traveller & Roma Centre in Dublin, and is a Human Rights Commissioner.