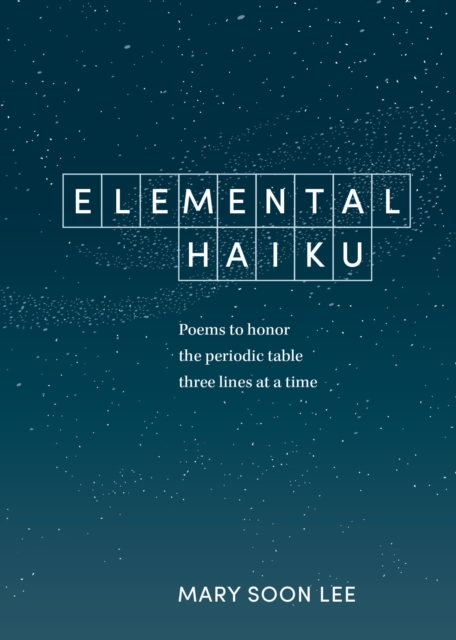 Elemental Haiku : Poems to Honor the Periodic Table, Three Lines at a Time
Lee, Mary Soon
More by this author...
£9.00
A fascinating little illustrated series of 118 haiku about the Periodic Table of Elements, one for each element, plus a closing haiku for element 119 (not yet synthesized). Originally appearing in Science magazine, this gifty collection of haiku inspired by the periodic table of elements features all-new poems paired with original and imaginative line illustrations drawn from the natural world. Packed with wit, whimsy, and real science cred, each haiku celebrates the cosmic poetry behind each element, while accompanying notes reveal the fascinating facts that inform it. Award-winning poet Mary Soon Lee's haiku encompass astronomy, biology, chemistry, history, and physics, such as "Nickel, Ni: Forged in fusion's fire,/flung out from supernovae./Demoted to coins." Line by line, Elemental Haiku makes the mysteries of the universe's elements accessible to all.
The elements, set to poetry.