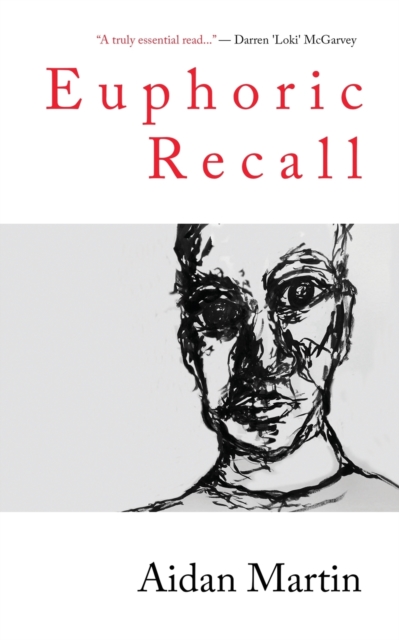 TW: Suicide As a schoolboy already caught up in addiction, Aidan stood outside of a McDonald's waiting for a man he thought was his friend. A friend he met online. It would change his life forever. He was a streetwise kid growing up in a tough housing scheme, but the Internet was a new phenomenon. Euphoric Recall details his recovery from extreme trauma and addiction. As a Scottish working-class lad who grew up in a new town-Livingston-he also survived brutal experiences with suicide, violence, and severe mental health issues. One day, he decided to write a memoir about it. He holds nothing back.
23 September 2020, Scottish Parliament Motion S5M-22809, created by Neil Findlay MSP:
"That the Parliament congratulates Aidan Martin from Livingston on the publication of his first book, Euphoric Recall; understands that the book details Aidan's recovery from extreme trauma and addiction and recalls his survival and experiences of drugs, suicide, violence and mental ill health; notes that Aidan now works with, and provides support and counselling to, drug users seeking help for their addiction; wishes Aidan well with the book, and looks forward to it being a positive contribution to the debate around drugs and drug deaths in Scotland."
Motion supported by: Richard Lyle, David Stewart, Brian Whittle, Miles Briggs, Stuart McMillan, Mark McDonald, Rona Mackay, Monica Lennon, Kenneth Gibson, Bill Kidd, Sarah Boyack, and Jeremy Balfour.