Festival
First Date: Scotland's Inaugural Romance Festival!
Date:

25.06.2023 : 11:00 - 19:30
About
Save The Date dear reader: On Sunday 25th June YOU are invited to join us at the Scottish Storytelling Centre for Scotland's inaugural romance festival.
As great lovers of romance and feel good fiction - and following a fortuitous conversation with the gorgeous Jenny Colgan - we thought it was high time we created a platform for a much beloved genre that deserves its own stage, and so we give you FIRST DATE!
FIRST DATE's first year is just a taste of the Romance Festival Edinburgh deserves and we've timed it fittingly to mark the close of Independent Bookshop week!
We'll be serving up a dazzling variety of romance books, have events discussing genre boundaries, subversive politics, queer joy, and feminist pleasure, *and* an all-day marketplace to find your next (or maybe your first?) romance read. All at our glorious venue, the bright & atmospheric Scottish Storytelling Centre!
'Pleasure is the point. Feeling good is not frivolous, it is freedom' - adrienne maree brown
Romance writing has long shown that the personal is definitely political. The genre has hosted important conversations on consent, and represents a huge diversity of stories which are still missing from mainstream fiction - joy and pleasure for women, queer people, people of colour, fat people, disabled people, and more. Too often it's seen as a frivolous genre - but our pleasure is not frivolous! Our pleasure is radical.
FIRST DATE is Scotland's first-ever romance fiction festival, fittingly headlined by Scotland's own best-selling Jenny Colgan just in time for the release of her latest delight: The Summer Skies. We hope you fall in love!
All events will take place in person at the Scottish Storytelling Centre AND will be live streamed to the lighthouse website & youtube for anyone who wants to join in from afar. Book Virtual tickets through lighthouse and in-person tickets through the Storytelling Centre (Links below)
~
11am: Marketplace opens! Browse stalls from various publishers, big and small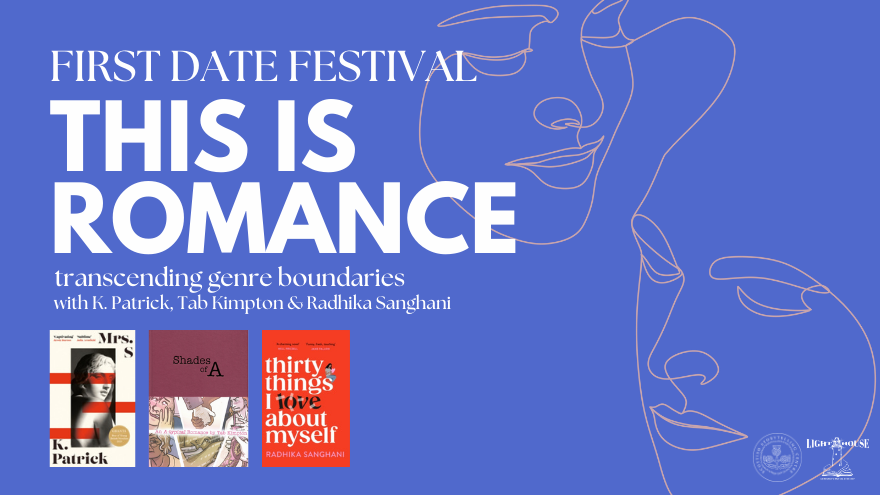 12:30-1:45pm: This is romance: transcending genre boundaries.
Panel discussion with authors K Patrick, Radhika Sanghani and Tab Kimpton, chaired by Lynsey Rogers. Find out more and book tickets here!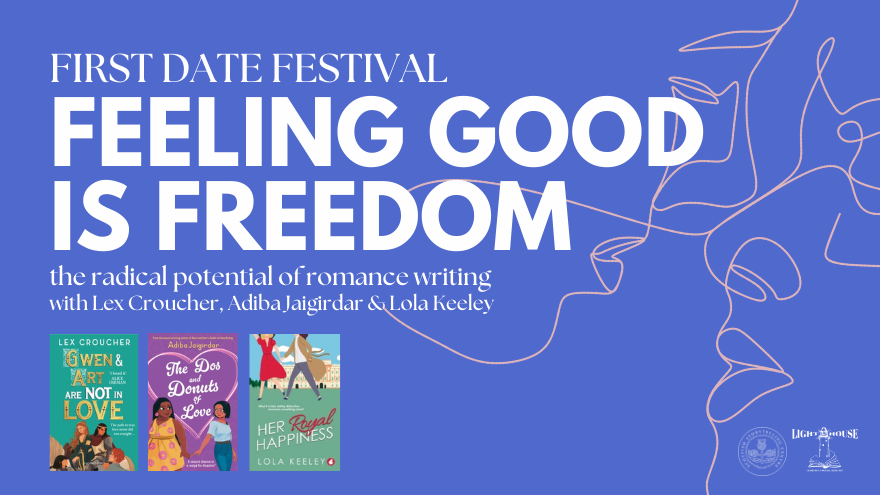 3:00-4:15pm: Feeling good is freedom: the radical potential of romance writing.
Panel discussion with authors Lex Croucher, Adiba Jaigirdar and Lola Keeley, chaired by Anahit Behrooz. Find out more and book tickets here!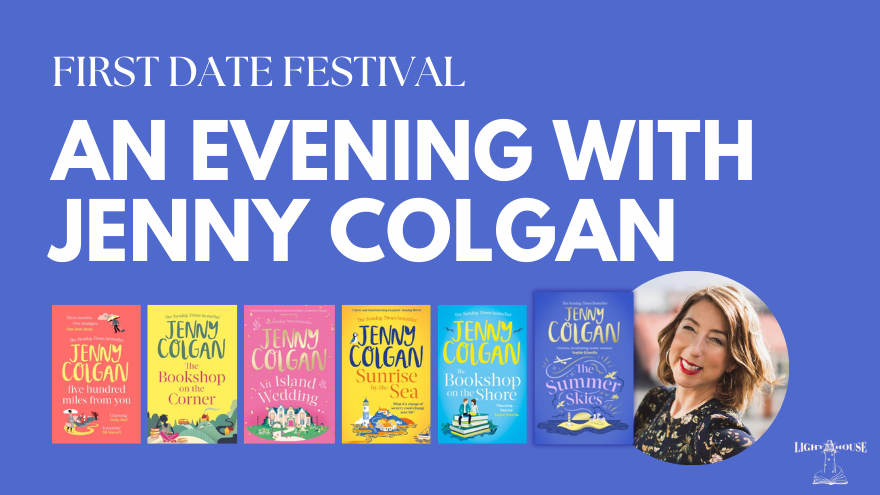 5:30-6:30pm: An evening with Jenny Colgan: launch of The Summer Skies.
Find out more and book tickets here!
7:30pm: Marketplace closes
Tickets are available through the Scottish Storytelling Centre links above! Virtual tickets for the livestream can be booked through the links below: