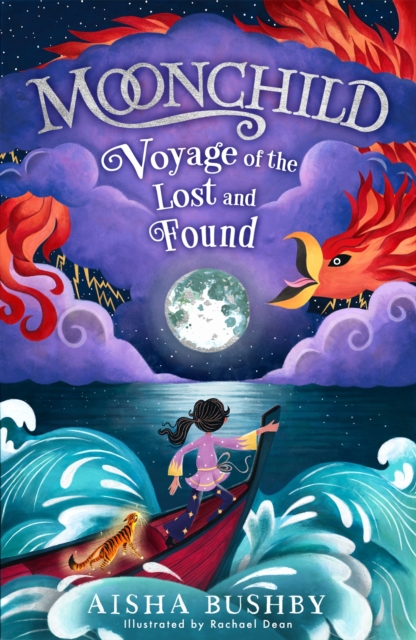 Moonchild: Voyage of the Lost and Found
Bushby, Aisha
More by this author...
£6.99
Illustrated by Dean, Rachael
LGBTQ+
Young Readers (8- 12 Yrs)
Writers of colour
The first in a magical new middle grade series from a rising star author, perfect for fans of Kiran Millwood Hargrave and Michelle Harrison. Inspired by The Arabian Nights. The Sahar Peninsula lies just beyond the horizon, but it isn't the easiest place to get to.
No maps will take you there, nor can it be charted by gazing up at the stars, or down at a compass... Twelve year old Amira has only ever known a life at sea with her sea-witch mothers. So when their ship is wrecked in a great storm, Amira is delighted to have an opportunity to explore land - accompanied by her best friend Namur - a jinn in cat form.
Amira soon finds a boy who has a jinn like her, and learns that their spirit companions are connected to the mysterious storm that gets stronger each day. When Namur goes missing Amira discovers she has to visit a magical place; a place where lost things can be found. But will Amira also discover her own destiny, and find out what it truly means to be a Moonchild? Go on more magical adventures in Moonchild: City of the Sun, the stunning sequel to Moonchild: Voyage of the Lost and Found