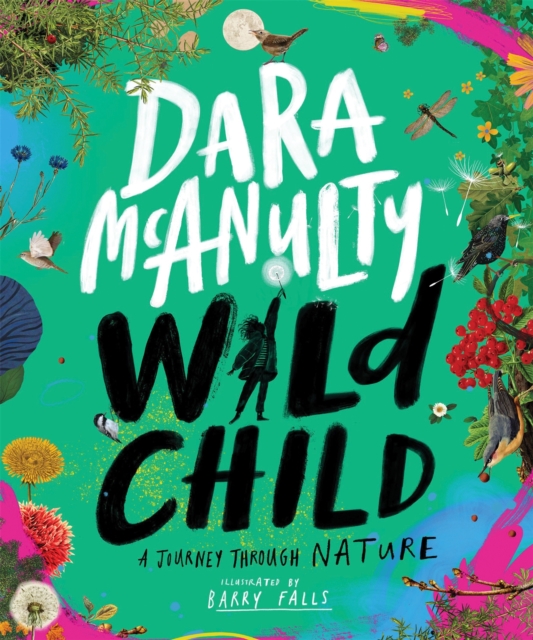 Wild Child : A journey through nature
McAnulty, Dara, Falls, Barry
More by this author...
£14.99
Nature
Picture Books (3- 6 Yrs)
Disabled Writers
Join brilliant young naturalist Dara McAnulty, winner of the 2020 Wainwright Prize, on a nature walk and experience the joy of connecting with the natural world on your multi-sensory journey.This beautiful gift book, illustrated in full colour by Barry Falls, is divided into five parts: looking out of the window, venturing out into the garden, walking in the woods, investigating heathland, and wandering on the river bank.Each section contains a discovery segment where you will have a closer look at natural phenomenon - metamorphoses, migration, categorization in the animal kingdom - amd concludes with an activity to do when you get home. Activities include: planting wild flowers, building a bird feeder, pond dipping, making a journey stick, and constructing a terrarium.Dara gives detailed information about each habitat and provides fantastic facts about the native flora and fauna you will find there, including wrens, blackbirds, butterflies, tadpoles, bluebells, bees, hen harriers, otters, dandelions, oak trees, and many more. The book with advice for young conservationists and how to follow the countryside code.